For students interested in writing their own music, analyzing the music of others, how music connects with other disciplines in the arts and sciences, or teaching music theory, the University of Tennessee College of Music offers both graduate and undergraduate programs in music theory, composition, and theory pedagogy.
Undergraduate Degrees
The Bachelor of Music degree with a concentration in Theory and Composition has two tracks – one in theory and one in composition. Both tracks provide students with experience in the analysis and composition of music.
BM in Music Theory/Composition – Composition track
Students in the composition track take specialized courses in sound synthesis, sound recording techniques, computer music transcription, counterpoint, and orchestration, and serve a practicum in music theory. Composition students have three years of weekly composition lessons with an active composer and, in their senior year, present a recital of their compositions.
BM in Music Theory/Composition – Theory track
Students in the theory track take a variety of analysis courses, orchestration, sound recording, computer music transcription, and one year of composition lessons. Theory students also take courses in choral arranging, instrumental arranging, theory pedagogy, and serve a practicum in music theory working with theory professors. Theory students also write a thesis on a topic of their choice in their last semester.
Minors
Minors are offered in Music Theory, Music Composition, and Music Technology.
The Music Theory minor is offered for those students wishing to know more about music analysis, but not necessarily wanting to write music.
The Music Composition minor is offered for those students wanting to learn to write music, but not make composition their major.
The Music Technology minor is offered for those students wishing to focus on using technology to create and study music.
Both theory and composition minors take
Music Theory I-IV
Ear training I-IV
Theory minors also take at least 2 upper division music theory classes of their choosing.
Composition minors also take at least 2 years of composition lessons and one semester of electronic composition.
Graduate Degrees
At the graduate level, separate Master's degree programs are offered with a specialty in composition or music theory. A Certificate Program in Music Theory Pedagogy is also available.
Music Theory & Composition students usually continue their studies through the doctoral level and seek jobs teaching theory or composition in higher education. Some graduates choose to seek careers composing or arranging music for films or TV.
MM in Composition
The Master of Music in Composition includes courses in analytical techniques, music theory pedagogy, and musicology as well as private composition lessons with the goal of writing a major work for the thesis.
MM in Theory
Students in the Master of Music in Theory program take courses in analysis, theory pedagogy, technology, musicology, musical styles and bibliography. The Masters of Music in Theory students select from two specific tracks:
Theory and analysis track
Theory pedagogy track
The capstone project for the theory and analysis track includes a written thesis on an analytical topic, similar to a scholarly article suitable for a music theory related journal such as the Journal of Music Theory, Theory and Practice, or Music Theory Spectrum. The final thesis for the pedagogy track is a paper similar to one in a more pedagogical journal, such as the Journal of Music Theory Pedagogy.
Certificate in Music Theory Pedagogy
The Certificate Program in Music Theory Pedagogy is an add-on certificate available to graduate students already in a Masters of Music program at the University of Tennessee and as a stand-alone certificate for educators looking to further their pedagogical skills. Once finished with the program, students will have the knowledge and practical experience needed to teach high school or undergraduate courses in music theory.
Nathan Fleshner
Interim Associate Dean of Research & Facilities, Associate Professor of Music Theory/Composition | nfleshne@utk.edu
Nathan Fleshner's research focuses on the portrayal of mental illness, trauma, and the therapeutic process in music. He is interested in songs used as medical narratives to describe artists' psychological and therapeutic experiences and has published and presented on songs by Adele, Tori Amos, Eminem, Linkin Park, Dave Matthews Band, Maren Morris, Prince Paul, Malvina Reynolds, Robert Schumann, Townes Van Zandt, and Kanye West. He is also interested in conscious and unconscious thought processes: in particular, the therapeutic, music analytic, and creative processes and how they interact. An avid Seinfeld fan, he has written two book chapters on music in the show.
He has presented papers at national and international music analysis and other disciplinary conferences, including the Society for Music Theory, the Society for Music Analysis, the International Association for Analytical Psychology in Zurich, Switzerland, the Eighth European Music Analysis Conference in Leuven, Belgium, the Ninth European Music Analysis Conference in Strasbourg, France, the Second International Conference on Music and Consciousness in Oxford, England, and Tracking the Creative Process in Music in Lisbon, Portugal. His research has been published in multiple journals and the edited volumes, Music Video Games: Performance, Politics, and Play, The Oxford Handbook of Hip Hop Music, and For the Sake of the Song: Essays on Townes Van Zandt.
He authors the column, "Do You Hear That Too? Music and the Medical Humanities" for the website, The Polyphony, associated with the Institute for the Medical Humanities at Durham University, UK. The column explores musicians and their music through the lens of mental health and the broader field of medicine, including analyses of specific works and connections between fields of music and medicine.
Ryan Lindveit
Lecturer of Music Theory and Composition
Ryan Lindveit (lind-vite) is Lecturer of Music Theory and Composition in the College of Music at the University of Tennessee.
As a composer, he takes inspiration from literature, art, science, technology, and personal experience in order to craft colorful and emotionally vivid musical journeys. Lindveit's works have been commissioned and performed by several distinguished ensembles including the Minnesota Orchestra, "The President's Own" United States Marine Band, United States Navy Band, American Composers Orchestra, Alarm Will Sound, New York Youth Symphony, Interlochen World Youth Symphony Orchestra, Sioux City Symphony Orchestra, Symphony in C, Aspen Contemporary Ensemble, Aspen Conducting Academy Orchestra, Orkest de Ereprijs, Akropolis Reed Quintet, FearNoMusic, the City of Tomorrow, and the wind ensembles at Northwestern, Michigan, UT Austin, Baylor, Arizona State, Penn State, Texas Tech, USC, and Yale, among many others. His awards include the Charles Ives Scholarship from the American Academy of Arts and Letters, a BMI Student Composer Award, the New York Youth Symphony's First Music Commission, winner of the Wind Band Association of Singapore Composition Contest, and winner of the Symphony in C Young Composers Competition. He earned Special Distinction in both the ASCAP Rudolf Nissim Prize (Close Up at a Distance for orchestra) and the ASCAP/CBDNA Frederick Fennell Prize (Spinning Yarns for wind ensemble). Lindveit also composed the score for the Sam Elliott-narrated docuseries Honor Guard released on Amazon Prime in 2020.
Brendan McConville
Interim Associate Dean for Academic & Faculty Affairs,
Professor of Music/Theory Composition
Brendan McConville is Professor and Associate Dean for Academic Programs in the College of Arts &aamp; Sciences. He was previously Director for Undergraduate Studies and Coordinator of Music Theory and Composition in the School of Music. He also co-directs the University of Tennessee study abroad program in Bologna, Italy. He holds a PhD in Music Theory & Composition from Rutgers University and completed undergraduate training at Peabody Conservatory and the Johns Hopkins University.
As a music theorist, his areas of research include twentieth-century music analysis and the use of emerging technologies in music theory pedagogy. His writings appear in a variety of scholarly journals including Theory and Practice, The Journal of Music Theory Pedagogy, College Music Symposium, Perspectives of New Music, and Tempo, and he is co-author of Music Theory Foundations: an Interactive eBook (with Barbara Murphy). He serves as Editor for Technology/Online Resource Reviews for the College Music Symposium. He has co-developed mobile music theory applications for iOS and Android devices, and he is an active presenter of his research involving the use of relevant and mobile technologies in the classroom. These technologies have included social media and Web tools, Google applications, podcasts, collaborative and peer-review platforms, and online music sharing programs. He is an active presenter and member of the College Music Society (CMS), the Association for Technology in Music Instruction (ATMI), and the Society for Music Theory (SMT) organizations. He currently serves as Treasurer for ATMI.
As a composer, he recently completed an affiliated fellowship at the American Academy of Rome (2022) where he wrote a new song cycle for collaborators in Italy. In 2016 he was awarded a Fulbright to Italy to compose a new vocal chamber work setting Gabriele D'Annuzio's famous poem, "La Pioggia nel Pineto." The work was released in 2018 on the award-winning album Un D'Annunzio Nuovo, which can be found on all major music distribution sites (Spotify, Amazon, iTunes, etc.). To build the work, he recorded the natural sounds of the Italian countryside – where D'Annunzio wrote the poem over 100 years ago – and put them into a background canvas for the vocal chamber piece. The sounds of the environment in the poem (e.g. cicadas, waves, rain, birds, frogs, etc.), presented both naturally and manipulated through computer software, create the sonic landscape for the performers. His music has been recognized by The American Prize in music composition and he has won three Global Music Awards. His music is available on the labels Wide Classique, ERMmedia, DaVinci, and Navona, and has published with BRS Music. His works have been commissioned, performed, televised, and recorded in the United States and in Europe.
As Director for Undergraduate Studies in the School of Music, he was actively involved in updating and enhancing curricular designs as well as improving student retention, mental health, advising, and tutoring services. He has worked closely with colleagues in the School of Music, the Haslam College of Business, and the College of Communication & Information to assist in building creative interdisciplinary programs, and he is currently working with administrators at Pellissippi State Community College to build a new articulation agreement in music. Since entering administration he has been active in the National Association of Music Executives in State Universities (NAMESU) and National Association of Schools of Music (NASM) organizations.
Barbara Murphy
Associate Professor of Music Theory | bmurphy@utk.edu
Barbara Murphy is Associate Professor of Music Theory at the University of Tennessee, teaching undergraduate classes in music theory and graduate classes in theory pedagogy, analytical techniques, and technology in music research. Her research focuses on technology in music theory and theory pedagogy. Recent research projects include the incorporation of theatrical improvisation in pedagogy, chunking in harmonic dictation, Open Educational Resources (OERs), and online education. Murphy has presented at national conferences including College Music Society and the Association for Technology in Music Instruction (ATMI). She is currently the Co-editor of the Journal of the Association for Technology in Music Instruction. Along with Brendan McConville, she has authored an e-book, Foundations of Music Theory: An interactive e-book. She has articles published in Journal of Music Theory Pedagogy, College Music Symposium, Sacred Music, the Journal of Research in Music Pedagogy, and the Journal of Research in Music Education.
Andrew Sigler
Area Coordinator of Music Theory, Composition, and Technology; Associate Professor of Music Composition | asigler@utk.edu
Andrew Sigler's concert music includes works for chamber ensembles, orchestra, dance, and theater. Winner of the 2014 Suzanne and Lee Ettelson award, he has twice been a prizewinner in The Robert Avalon International Competition for Composers as well as a finalist for the American Prize and the Earplay Donald Aird Composers Competition. Sigler has been a composer fellow at the Wellesley Composers Conference and the Seasons Festival, and has received commissions from both organizations. Upcoming commissions include new works to be premiered at the World Saxophone Congress, the International Tuba Euphonium Conference, and a commission from the Meir Rimon Commissioning Fund of the International Horn Society to be premiered at the International Horn Symposium. His music has also been featured at both NACUSA and SCI National Festivals, the Oregon Bach Festival, the International Brass Symposium, the TUTTI Festival, the American Prize, the Electroacoustic Barn Dance, Open Space Festival of New Music, and Fast>>Forward>>Austin, and has been performed by groups such as Fireworks Ensemble, Simple Measures, Hear No Evil, the University of Texas New Music Ensemble, the University of Tennessee Faculty Brass Quintet, Compositum Musicae Novae, the New Music Conflagration, Bold City Contemporary Ensemble, and Convergence Vocal Ensemble. Andrew has written for Opera News and he was for three years a regional editor for NewMusicBox, the online presence for New Music USA. His music is published by Editions Musica-Ferrum and he is a board member of the National Association of Composers, USA.
Sigler's background in the commercial field includes studio work as a guitarist and vocalist, as well as composition and sound design for video games, advertising, and animation for a number of clients including Microsoft, Google, T-Mobile, and Blue Cross/Blue Shield. Broke Down Outside El Paso won the 2006 East West Quantum Leap composition award for best use of their "Colossus" software. His string arrangements were featured in the award-winning Barbara Smith Conrad documentary When I Rise.
Andrew holds degrees in Theory/Composition and Classical Guitar Performance. He has studied composition with Russell Pinkston, Donald Grantham, Dan Welcher, and James Guthrie, and participated in master classes with composers Mario Davidovsky, Robert Beaser, Melinda Wagner, Eric Chasalow, Michael Torke, Stephen Hartke and Daron Hagen, as well as guitarists Manuel Barrueco, Eliot Fisk, Tom Wolfe, and Adam Holzman.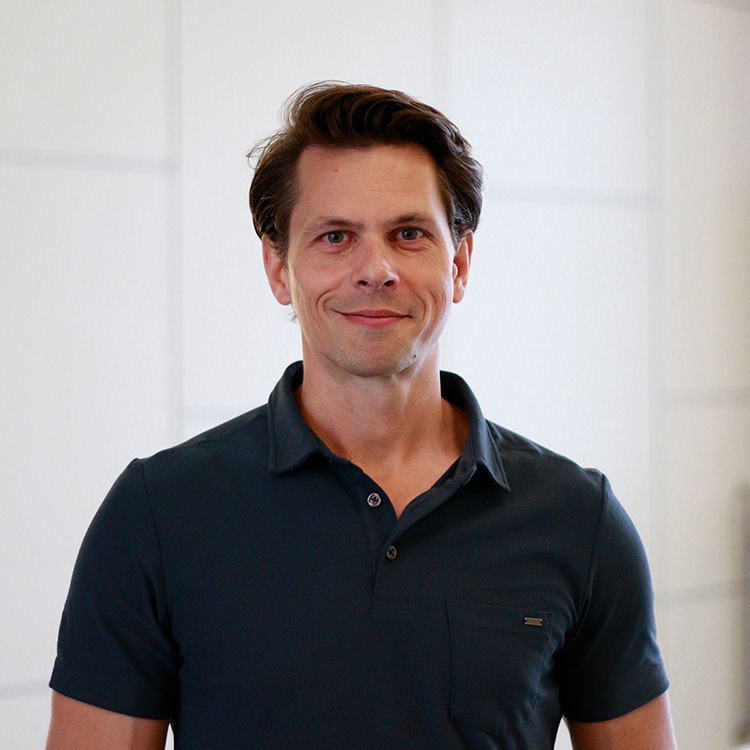 Robert Sivy
Senior Lecturer of Music Theory/Composition | rsivy@utk.edu
Robert Sivy is Adjunct Assistant Professor of Music Theory at the University of Tennessee where he teaches undergraduate music theory courses including Fundamentals of Music, Music Theory I–III, Counterpoint, and Popular Music Styles and Analysis. Robert's research interests include analysis of twentieth-century music and progressive rock. He has presented papers at regional and international conferences, including College Music Society, Society of Music Theory, International Association for the Study of Popular Music, and International Conference of the Progect Network for the Study of Progressive Rock. His paper "Interwoven Patterns and Mutual Misunderstandings: Binding R.D. Laing's Psychology with Gentle Giant's Knots" is published in Prog Rock in Europe. Robert's current research projects include analyzing the music of 70s prog rock band Gryphon, uncovering serial techniques in the late music of Dmitri Shostakovich, and establishing music semiotics as a viable tool for the analysis of music of all styles and genres.
Jorge Variego
Assistant Professor of Music and Technology | jvariego@utk.edu
Jorge Variego was born in Rosario, Argentina. He is a former Fulbright Scholar and is currently on the Music Theory/Composition faculty at the University of Tennessee, Knoxville and is the composition program director at the Sewanee Summer Music Festival.
Actively involved with technology in sound and music, Jorge has been a pioneer in the field of interactive computer music, having created and performed a great deal of works for clarinet and electronics in the US, Europe and South America. He participated in many international music festivals such as MATA, SEAMUS, EMS, Sonoimagenes, Holland Festival, Festival de Jazz de Vigo, Via Stellae, ICMC and Big Ears. His music can be heard in the Parma, Albany Records, CMMAS, Centaur and Naxos libraries.
In 2017 he was named Mentor of the year in the College of Fine Arts and Sciences, Performing Arts division at the University of Tennessee. In 2018 his book on algorithmic composition was released by the National University of Quilmes, in Argentina. During that same year he received the support of the Swedish Arts Grants Committee to be resident composer at the Visby Centre for Composers and was guest lecturer at the Universidad Autónoma de Madrid, in Spain. His recent agenda involved works for the Indiana University guitar ensemble, the Orchester Liestal, the Cumberland Orchestra, the Knoxville Symphony, the Oark Ridge Symphony and Chorus with premieres scheduled in the US and Europe. Among his recent research endeavors, his book "Composing with Constraints" was published by Oxford University Press in 2021.
Jorge is the founder director of the Domino Ensemble a non-profit organization dedicated to the promotion, commission, and performance of new music with improvisation. The group released its first album "Purple Ego" (Centaur) in 2019 and the EP "Drunken Raccoon" in 2020. With the support of the Nora Roberts Foundation and the Tennessee Arts Commission, the ensemble has lead a number of educational workshops and commissioned and premiered many works by young composers.
He is also the founder director of the UT Electroacoustic Ensemble, a student group dedicated to free improvisation with electronic media and is member of the Society of Composers National Council.
Labs
Our computer lab (room 11 HMC) has 18 iMac computers purchased through funds provided by the UT Student Technology fee. Each computer is equipped with:
Finale
Sibelius
Logic Pro X
East West Complete Composers Collection Pro Hard Drive
East West Symphonic Orchestra
East West Ministry of Rock II
Auralia
Internet access
Microsoft Office
Piano keyboard
Composition Lab
Our composition lab is housed in a classroom (room 40 HMC) used for classes such as MUTC 290: Sound Recording, MUTC 390: Sound Synthesis, and MUTH 451: Introduction to Computer Music.
The lab is equipped with a wide variety of regularly updated hardware to support audio and video for classes such as music synthesis, composition class, supercollider, flim scoring, virtual audio modeling, and the electroacoustic ensemble.
Diagnostic Tests
When graduate students enter the University of Tennessee School of Music, they must take both a Music Theory and an Aural Skills diagnostic exam.
Music Theory Diagnostic Exam
The Music Theory Diagnostic Exam will be taken at UT on the day designated for Diagnostic Exams (usually the Monday before classes start).
The test consists of: 
Section 1: analyze and resolve chromatic chords; part-writing with chromatic chords/modulation
Section 2: analyze chords in a short example
Section 3: provide textbook versions of various forms; provide form for a short piece.
Test will be graded holistically and students will be given a grade of pass or fail. If a student passes the diagnostic exam, they may take their 500 level theory class. If they receive a failing grade, they must take MUTH 400: Grad Theory Review.
MUTH 400 will be offered each fall semester.
See here for information on transfer placement tests.
Music Technology Minor
The Music Technology Minor is an excellent for opportunity for students majoring in any discipline, including those outside of music. Students take classes in recording, scoring for media and games, sound synthesis, audio modelling, and more, and they are encouraged to participate in the Electroacoustic Ensemble.